Term Times 2020 – 8th January to 19th February, 26th February to 8th of April, 22nd of April 3rd June.
Easter Camp: Monday 12th to Friday 18th of April – 9am till 12 noon
Congratulations to Laurie Hehir, who won first prize in The Texaco Children's art competition 2019.
JANUARY TERM STARTS ON WEDNESDAY 8TH OF JANUARY – CHILDREN'S CLASS 4PM TO 6PM, Adults 10am till 12 noon.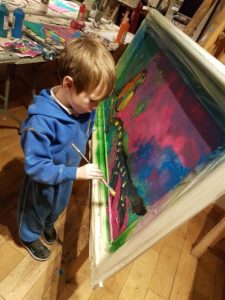 FRIDAY 10TH, YOUNG CHILDREN'S CLASS 4PM TO 6PM
SATURDAY 11TH, CHILDREN'S CLASS 10AM TO 12 NOON
SATURDAY 11TH, 12 TILL 2PM, – YOUNG TEENAGE CLASS
SATURDAY 2PM TILL 4PM, – TEENAGE CLASS
SATURDAY 4PM TILL 6PM – CHILDREN'S CLASS